Welcome
Welcome Statement
In affirmation of "Open Hearts, Open Minds, Open Doors," the North Chatham United Methodist Church embraces people of all races, ethnicities, gender identities, sexual orientation, ages, abilities, family structures and cultural backgrounds.  All people are welcome to be full participants in the worship, membership and ministry of this church.
Greetings from the Lay Leader
Are you new in the community? Are you looking for a warm and welcoming place to worship that gives you the space to have your own unique relationship with God? Are you seeking to be a part of a community of loving and caring people who stick together in both good and bad times? If any of this applies to you, on behalf of the members and friends of the North Chatham United Methodist Church I want to invite you to consider attending one of our Sunday worship services. We also have Christian Education for both adults and children, from September through mid-May. We will do our best to welcome you to our church and make you feel at home. You will find a growing and lively church, committed to following the social gospel of Jesus Christ. We try to be a church where there is something for everyone and many ways to be involved in local, national and global causes. In addition to our worship services take a look at our schedule of activities and come join us. Or, if you prefer feel free to drop us an email at nchatmethodist@fairpoint.net or leave a phone message at (518)766-3535 if you have questions or specific issues you would like to discuss.  Thanks, and may God bless you and yours.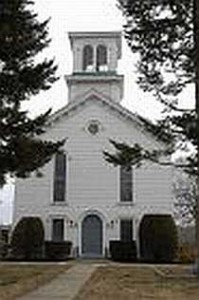 The vision of this church is to be a beacon of moral and spiritual leadership by living the Gospel of Jesus Christ through witness,service and prayer.
The mission of this church is to nurture and uplift the lives of all we touch in both the immediate and the global community.
Ministers: The People
Lay Leader: Bill Knight
Music Director: Mabel Irish
Pastor: Darienne Gagne